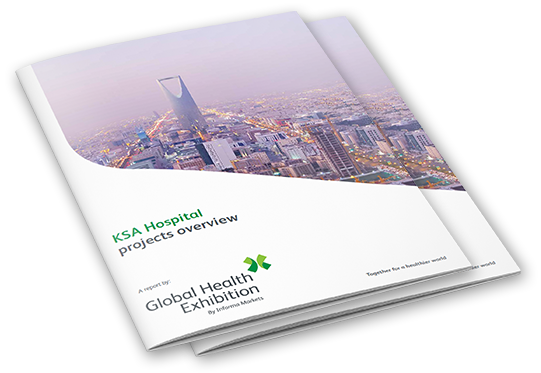 KSA Hospital Projects Overview
Currently many hospital projects are under development in KSA to fulfill the demand of an additional 5,000 beds by 2020.
To find out more, download our KSA Hospital Projects Report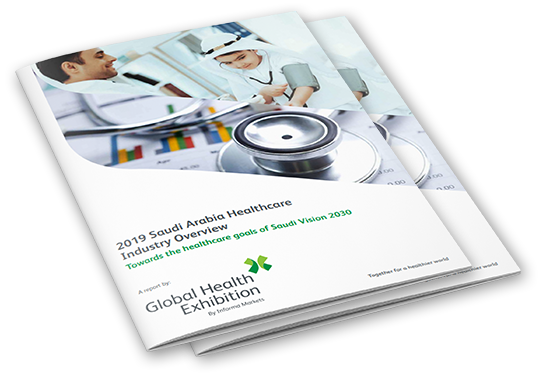 KSA Healthcare Industry Report
The Healthcare industry in the Kingdom of Saudi Arabia is experiencing a dynamic change driven by the Government's initiative to promote private sector investments.
To find out more, download our KSA healthcare Industry Report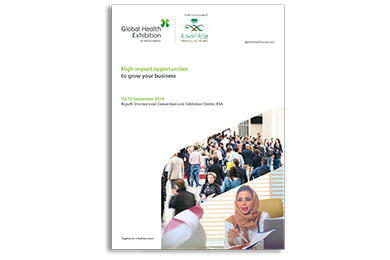 High Impact Opportunities Brochure
Expand your brand awareness, increase your local and international exposure. Don't miss the chance to network with your key buyers and VIP clients..
Seed your brand amongst a high-net-worth audience with our high-impact opportunities.
"We were proud to participate in this year's event. The number and quality of attendants was high. The exhibition can be an opportunity for global and local healthcare experts to exchange ideas and experiences and drive the transformation of healthcare in the kingdom."
Experiencing
Global Health Exhibition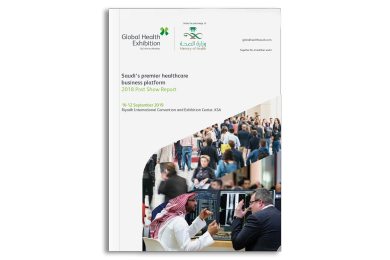 Post Show Report
The healthcare market in Saudi Arabia requires an estimated $23.6 billion – $37.3 billion new investment as the population grows at a rate of 2.65% per annum and Global Health will provide a perfect platform to the key players in the global healthcare market to meet and do business with the Saudi's healthcare sector and to capitalise on this growth.
Secure your participation at the leading healthcare event in Saudi Arabia